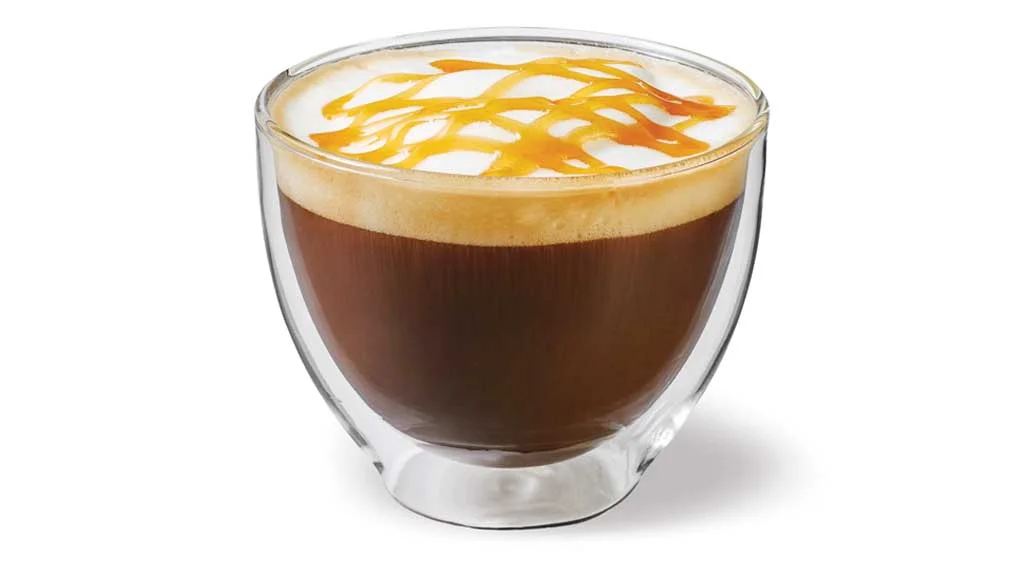 2 min
1 serving
$1.06/serving
Preparation
In a cup or mug, stir mix with hot water until dissolved.  
Pour milk into a large microwave-safe measuring cup. Microwave on high, 1 min, or until milk starts to bubble. Using a milk frother or whisk, beat until frothy.  
Pour frothed milk into cup. Drizzle with Caramel Sauce, if desired.  
Nutritional Information
Per serving: Calories 90, Fat 2.5 g (Saturated 1.5 g, Trans 0.1 g), Cholesterol 10 mg, Sodium 135 mg, Carbohydrate 11 g (Fibre 0 g, Sugars 4 g), Protein 4 g.
Tips
Try it iced! Stir 1 heaping tbsp mix into 1⁄2 cup hot water to dissolve. Add 1⁄2 cup cold milk and pour over ice. Serve blended or drizzled with Caramel Sauce or Chocolate Fudge Sauce, if desired.